Chevrolet Brake Service in Poughkeepsie, NY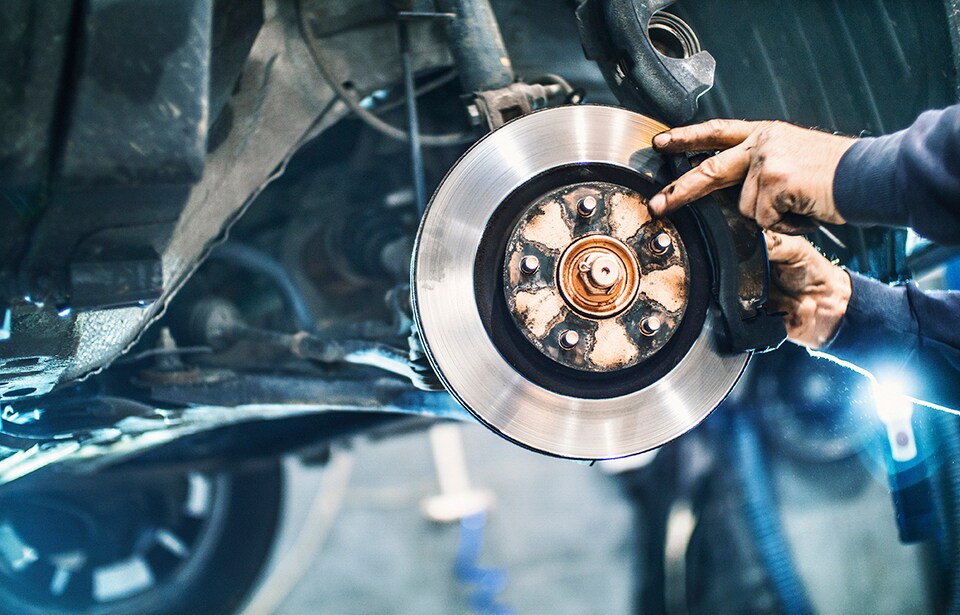 Schedule Brake Repair in Poughkeepsie
Need brake service for your Chevy? We offer brake repair, brake inspections and maintenance at Healey Chevrolet in Poughkeepsie, NY. We recommend that our valued customers in Fishkill and Beacon, NY get your brakes and brake pads checked at least once a year. An easy way to make sure is to ask us to check your brakes with every oil change at our service center. We can spot signs of brake pads that are wearing out. If we replace your pads early enough, we can avoid having to also replace your more expensive rotors.
What kind of maintenance does my brake fluid need?
Just ask and we can check your brake fluid at the same time we inspect the rest of your braking system. That would be at least once a year or with every oil change, whichever happens first. Your brake fluid plays a critical role in transferring and distributing heat to all the parts of your braking system. If we notice that your brake fluid has turned a dark color, we'll recommend having it flushed and refilling your braking system with fresh fluid. 
I hear a funny noise when I use my brakes: What's that?
It depends, of course, on what that funny noise sounds like. If it's a high-pitched whine, that might be your braking system's way of telling you that your Chevy brake pads are wearing out and need replacement. Once again, catch it early enough and you might avoid more expensive repair. If you hear a grinding sound, that might mean it's gone beyond the pads and your rotors need attention. Either way, see us soon for an expert diagnosis. 
How can I make my brakes last longer?
One good approach is to adjust the way you drive around Wappingers Falls or Hopewell Junction, NY. Instead of driving fast and stepping hard on the brakes, let your car slow down gradually by taking your foot off the accelerator and letting your vehicle coast. That puts less pressure on your brakes and extends their life. Keep a safe distance from the car in front of you so you're not riding the brakes. That helps avoid wearing them out too early.
Isn't it OK to use cheaper generic brake parts?
We definitely don't advise it. The main reason generic parts are cheaper is because they're made, well, cheaply. That means they can wear out more quickly and frankly, put you and your family at an unacceptable level of risk. "Universal" parts designed to fit all cars don't fit any car the way they really should. Key safety components like your brakes are worth the extra investment you make to get genuine GM parts. 
Why get my brakes serviced with you instead of a chain or a small shop?
Big auto service chains can be like generic parts. They try to accommodate every car so they may not do a great job with any car. A small shop isn't likely to have GM factory-trained technicians who know what your Chevy or other GM vehicle really needs - and what it doesn't need. Contact us or just schedule service online and make the easy drive from Kingston NY to Healey Chevrolet in Poughkeepsie, NY.