Choose Healey Chevrolet In Poughkeepsie 's Largest Dealer!
There are countless reasons why you should choose Healey Chevrolet in Poughkeepsie for all of your New Chevrolet, Used Vehicle & Auto Service needs! Aside from having the largest new & pre-owned Chevrolet inventory in the Hudson Valley, you'll find plenty of reasons below. As always, when you're ready to find your next New or Used vehicle, please Contact Us Online, call us at: (845) 275-0103, or stop by the Healey Chevrolet Dealership in Poughkeepsie!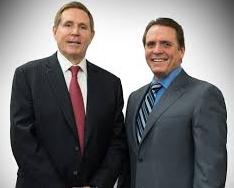 A MESSAGE FROM THE HEALEY FAMILY:
When was the last time someone surprised you by doing far more than you expected? At Healey Brothers, that's our definition of great customer service. We work extremely hard to deliver on that promise every day. You'll find it is a welcome change from other auto dealerships.
Because we love what we do, we're passionate about making sure that Healey Brothers offers what our customers want most. Surprisingly, a new car isn't always at the top of the list.
So what is? Trust. Integrity. Expertise. Not to mention that intangible good feeling about the people you do business with.
-That's why, when you visit any Healey Brother dealership, there are four things you can always count on:
-Being treated with the utmost fairness, honesty and respect
-Friendly, well-trained employees who take a genuine interest in your needs
-Sales, service and parts departments that use the newest technology for your benefit
-Having a reliable, rock-solid family-owned business serving you for over 4 decades
-We invite you to tour our website, and social media to learn more about our company. When you're ready we look forward to welcoming you to one of our 7 Healey Brothers dealerships.
Paul & Dwight Healey